Two weeks ago, we made the official announcement at our church regarding the trip to Japan.  We informed everyone of our plans to be meeting with churches as we scout out Japan for the place the Lord has for us there; We were then prayed for. Now we're packed and heading out!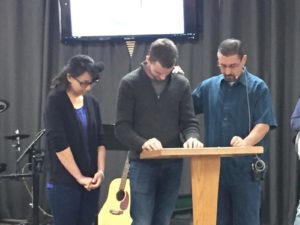 Tomorrow morning we fly out of San Diego. Roughly 14 hours later, we'll be landing at Haneda airport in Japan. From there, we'll be taking 2 trains to finally get to Machida, where we'll be staying.
Please be praying for us as we go, that there will be no delays, and that there will be no issues with any of our connections.
We'll update again once we've arrived in Japan and have gotten some sleep.
Thank you all for your encouragement, gifts, and prayers.
Blessings,
Cameron and Meryl